The Solution for High Temperatures
The Inferno® soft sling is a groundbreaking solution for lifting under extreme heat conditions. This remarkable sling is an innovation developed in close collaboration with our trusted suppliers and subjected to thorough testing within our state-of-the-art factory.
Crafted from 100% Aramid, the Inferno® sling is known for its strength and durability, even in temperatures up to 200⁰C. As you venture into high temperatures, rest assured that the Inferno® soft sling shall remain steadfast, protecting your lifting operations with unparalleled ability.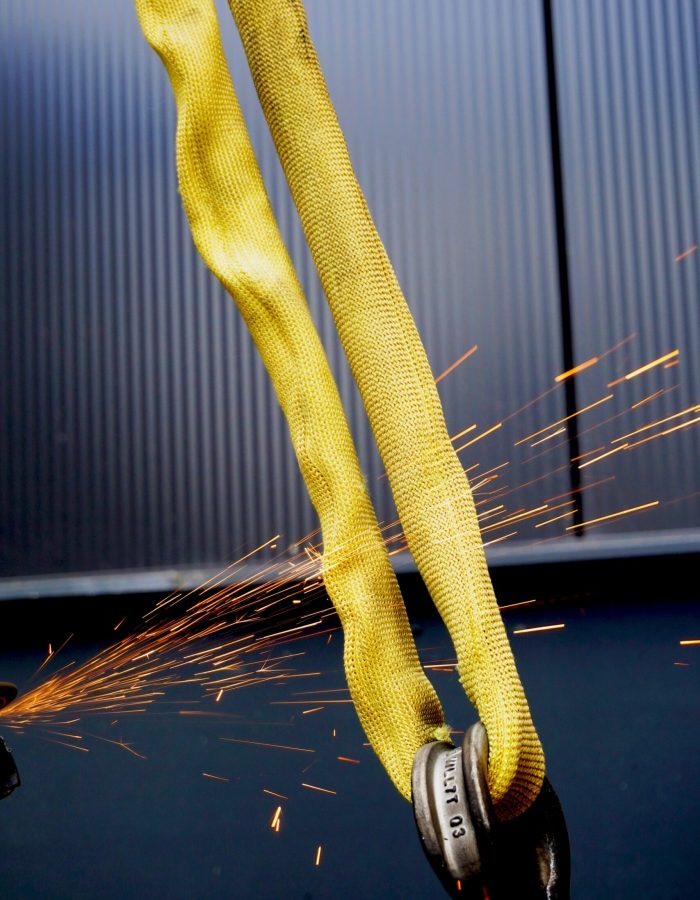 Properties
The Inferno® soft sling is reliable and effective, purpose-built to tackle the most challenging lifting conditions while ensuring the utmost safety for your employees and equipment. In lifting solutions, the Inferno® appears as your partner, ready to confront any obstacle with determination. The Inferno® has remarkable capabilities, boasting an impressive working load limit of up to 50T, setting the standard for strength and dependability. The Inferno® has a vibrant yellow color with lengths ranging from 0.5m to 20m, catering to many lifting needs with seamless precision. And we can produce slings weighing up to 2.5T in a sleek black jacket for special requests.
The Entertainment Sling
The Black Inferno® is a symbol of innovation and sophistication. This remarkable lifting solution has a sleek black finish, seamlessly blending into any set design or performance space. Prepare to witness not just functionality and reliability but a heightened level of aesthetic appeal for your production.
The Black Inferno® is your ticket to elevated safety, functionality, and visual allure for your shows and performances. Investing in this product ensures a seamless synergy between aesthetics and purpose, setting the stage for an unforgettable experience. For entertainment industry professionals seeking the ideal balance between form and function, the Black Inferno® emerges as the perfect choice.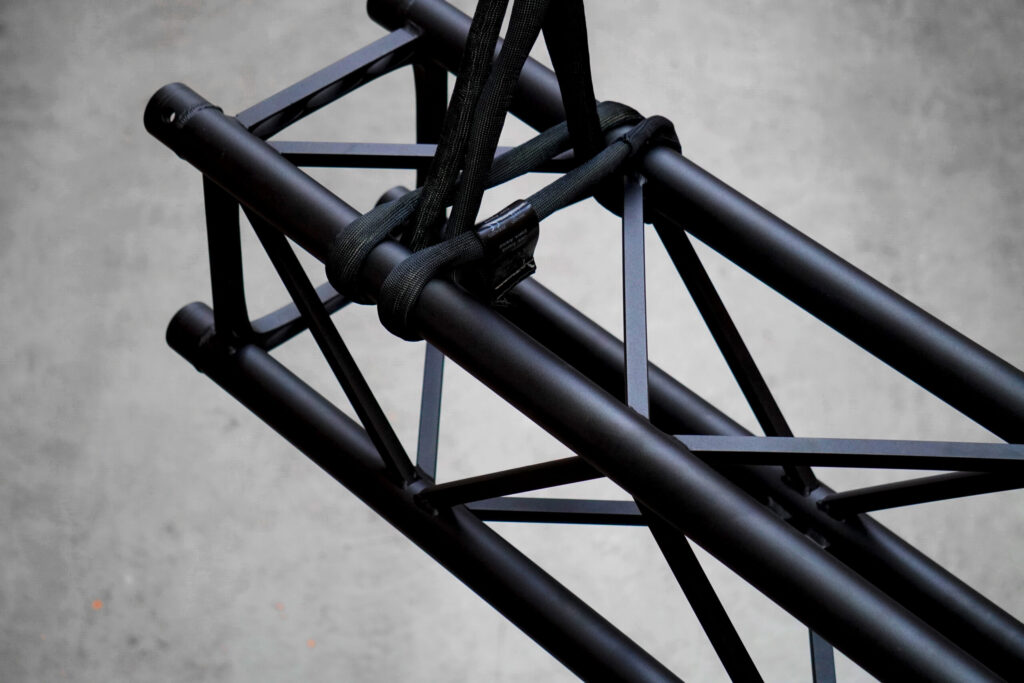 Inferno®: Raising expectations with raising temperatures
Sustainability
The Inferno® heat-resistant soft sling has a remarkable feature – a repairable jacket that extends the lifespan of the sling while minimizing waste. The Inferno® sling can be repaired when damage occurs, ensuring a resilient and enduring companion for your lifting operations.
This feature elevates its sustainability, transforming it into a more economical and eco-conscious choice for the lifting industry.
Heat Indicator Sticker
The latest enhancement to the Inferno® Sling – the Heat Indicator Sticker! With this powerful addition, you can swiftly determine if the sling has encountered temperatures surpassing 200 degrees Celsius. This new tool increases safety and efficiency, empowering you to make informed decisions and ensuring the utmost protection in your lifting operations.