Our Extreema® slings are dedicated to optimizing efficiency and safety. Our objective is to reduce interventions while significantly prolonging the lifespan of this product, ensuring a high level of security and proficiency in all lifting applications. Presenting our Extreema® protection range made of 100% Dyneema® or Cordura®, it protects lifting equipment and payloads alike, ushering outstanding safety and compliance with the EN-1492-2 regulations (Paragraph D.3.7). Through our protection solutions, round and webbing slings have an extended lifespan. Our protection ensures work conditions are elevated to new heights of safety and reliability.
The Extreema® protection range is available in various sizes and designs. Protection covers are considered worn parts and save the sling, so ordering extra covers is wise. Additional information can be added to the EP-L and EP-C series, including company names and logos, lifting instructions, place-at-bearing-point instructions for riggers, product reference numbers, and more.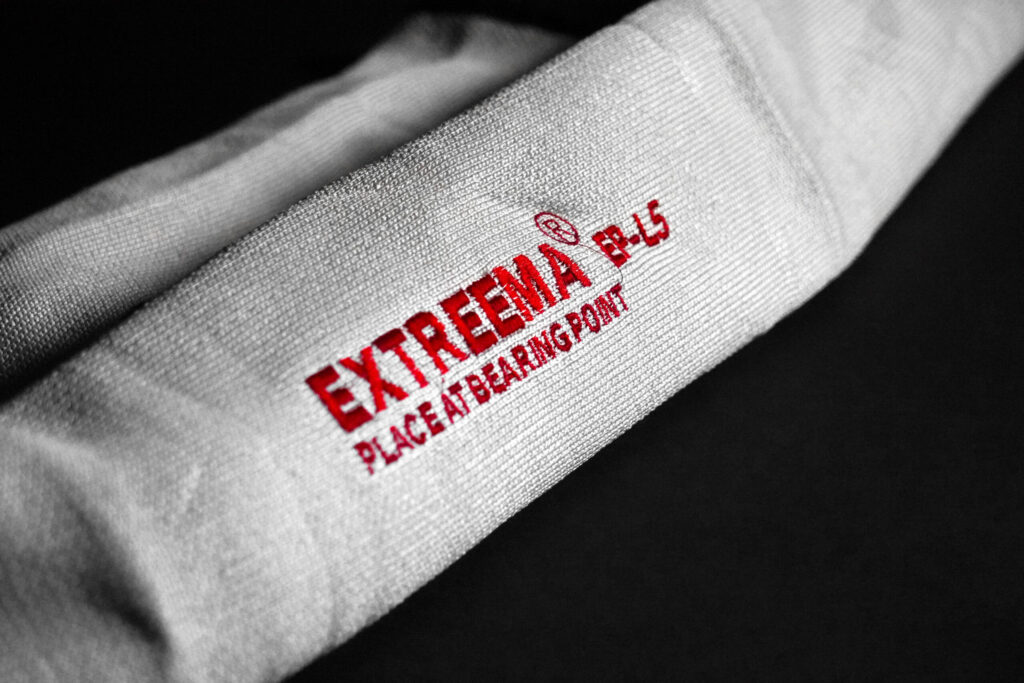 With Extreema® EP-L series protections on bearing points, angles, and sharp edges, the lifespan and safety of round slings will significantly improve. EP-L protection is crafted with the world's strongest fiber™, 100% Dyneema®, which can be seamlessly secured with the convenience of velcro for easy removal.

We present the EP-L Gold protection series to improve our EP-L protection series further, proving our tireless pursuit of improvement. Distinguished by a unique double-layer structure, this feature alleviates strain on each layer, effectively extending the lifespan of the upper layer. The EP-L Gold protection can be reversed and utilized on both sides, diminishing wear and tear, thus reducing maintenance requirements and optimizing scheduling.
Extreema® Protection: Safeguard your sling, secure your success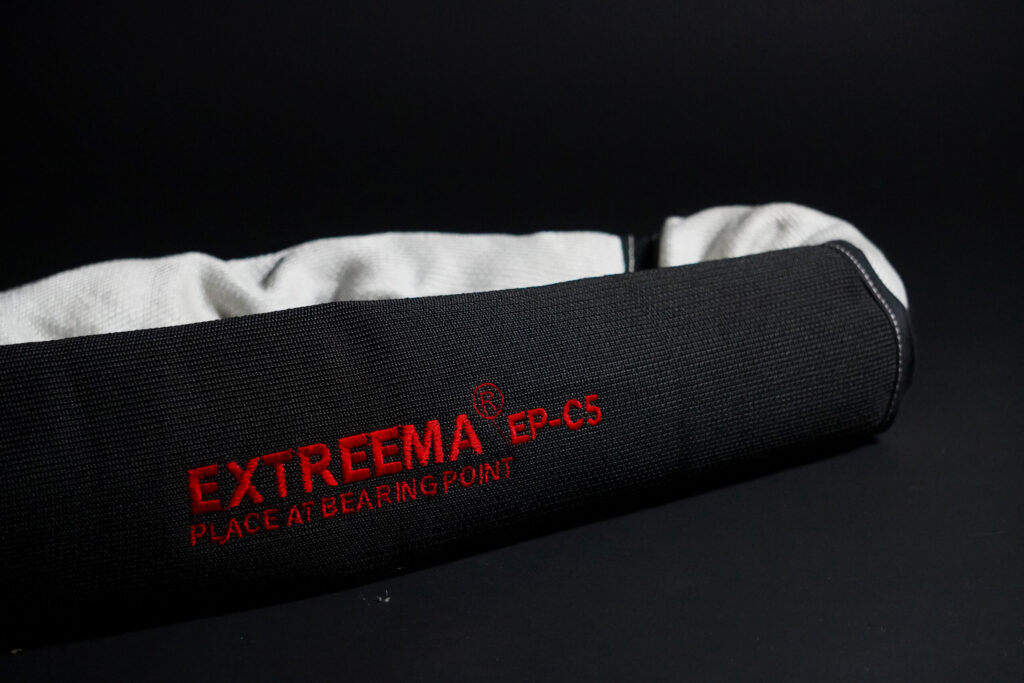 EP-C protection is a steadfast solution to safeguarding your round sling, crafted from the super-durable Cordura® fiber. The EP-C protection is known for its resistance against abrasions, tears, and scuffs, making it an ideal choice for preventing damage to your lifting payload. With flexibility tailored to your needs, the EP-C protection comes available in various dimensions, allowing you to choose the perfect fit with or without Velcro.

Elevating the EP-C protection, we proudly present the EP-C Gold protection series. Its double-layer design is advantageous, skillfully easing stress on each layer and extending the top layer's lifetime. The EP-C Gold protection can be flipped as wear and damage occur, granting you dual usability on both sides. Witness efficiency as interventions diminish and the planning of your lifting application improves.
Extreema® EP-XL and XXL offer the ultimate protection for your round sling against sharp edges. This protection ensures a prolonged lifespan for your slings and safety in all your lifting operations. Crafted from 100% Dyneema®, these protections come in diverse dimensions and sleek white color. Depending on your preference, the EP-XL can be made with or without Velcro.