When it comes to round slings, a jacket, sleeve, or cover is crucial, holding the core yarn strands together. However, it's essential to understand that a jacket isn't a protective sleeve. It can't completely prevent damage to the core material. While the suitable jacket material can certainly delay wear and tear, it doesn't guarantee complete protection. To enhance the safety of your round sling, we provide you with four distinct jacket options. Each choice is designed to contribute to the preservation and durability of your equipment.
Bio-Based Dyneema® Jacket
Dyneema® is a highly durable material widely used across various industries due to its excellent resistance against cuts, abrasions, and punctures. While white is the standard color for Dyneema®, other colors are available upon request. Some of the advantages of using Dyneema® include its high durability and stretchability, as well as its ability to protect the payload without causing any damage. With a proven track record in numerous industries and applications, Dyneema® is a reliable choice for a wide range of lifting and rigging needs.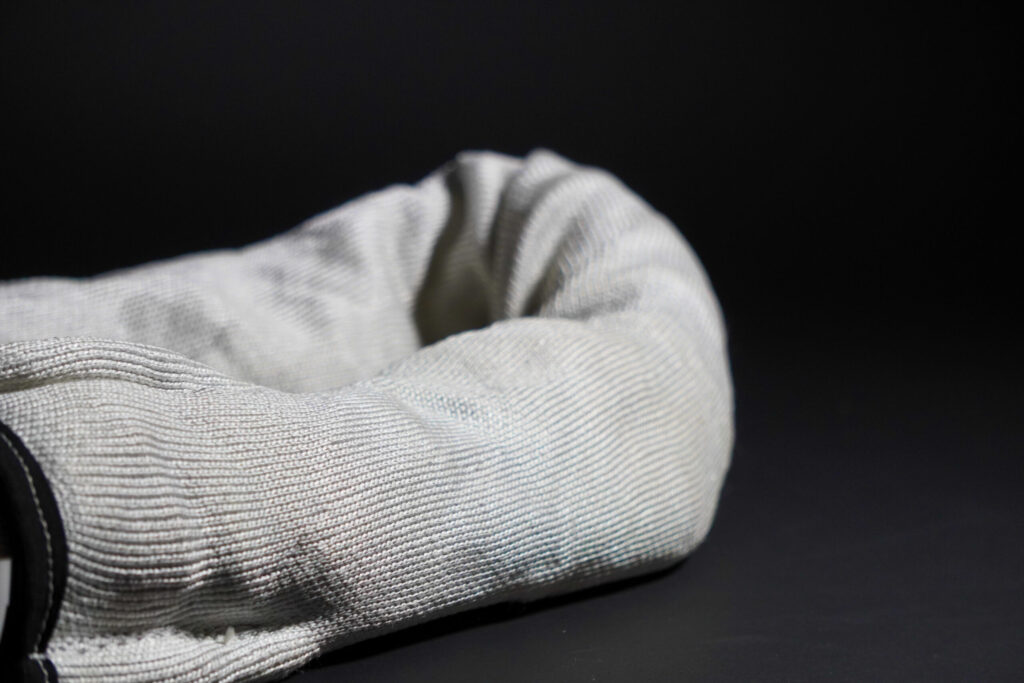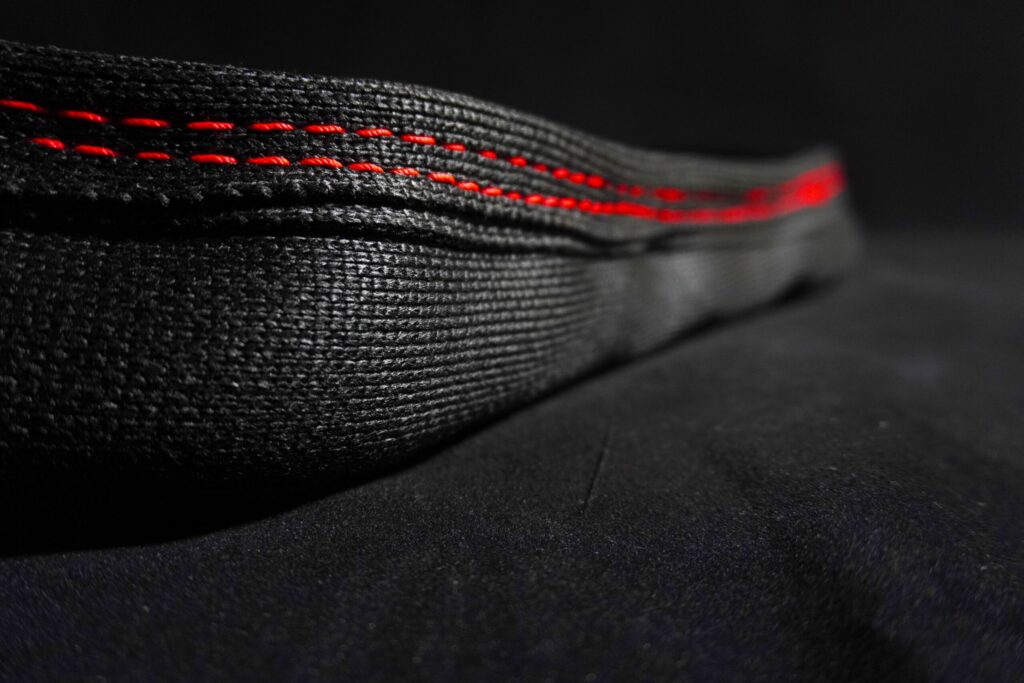 For top-tier strength and performance in high-performance gear, Cordura® stands as the ultimate choice. Renowned for its exceptional resistance to abrasions, tears, and scuffs. Available in a sleek black jacket, this remarkably durable fiber takes center stage as a vital element in numerous heavy-lift round slings.
A jacket may not provide complete protection, but choosing the right one can make all the difference in prolonging the life of your round sling.
Polyester jackets are a standard and cost-effective option for lifting tasks that demand dependable performance within a wide temperature range (-40°C to +100°C). These jackets are crafted from top-quality 100% polyester yarn and are readily recognizable in their distinctive orange color. However, it's essential to be aware of polyester's water-absorbing nature, which could affect its performance under certain conditions. In practical choices, polyester jackets offer reliability with some aspects to consider.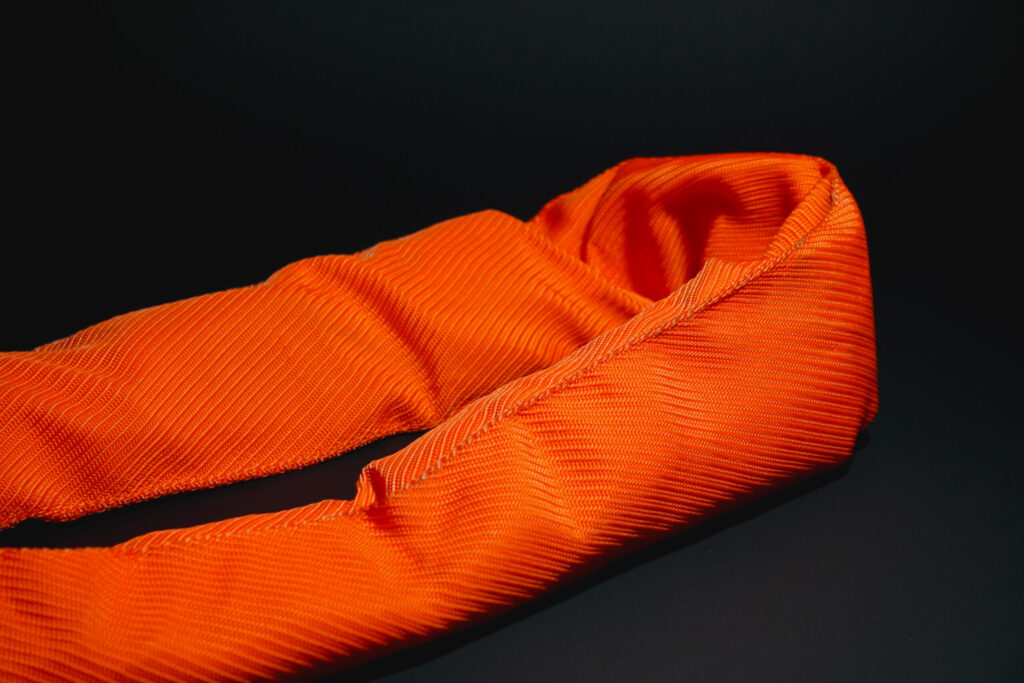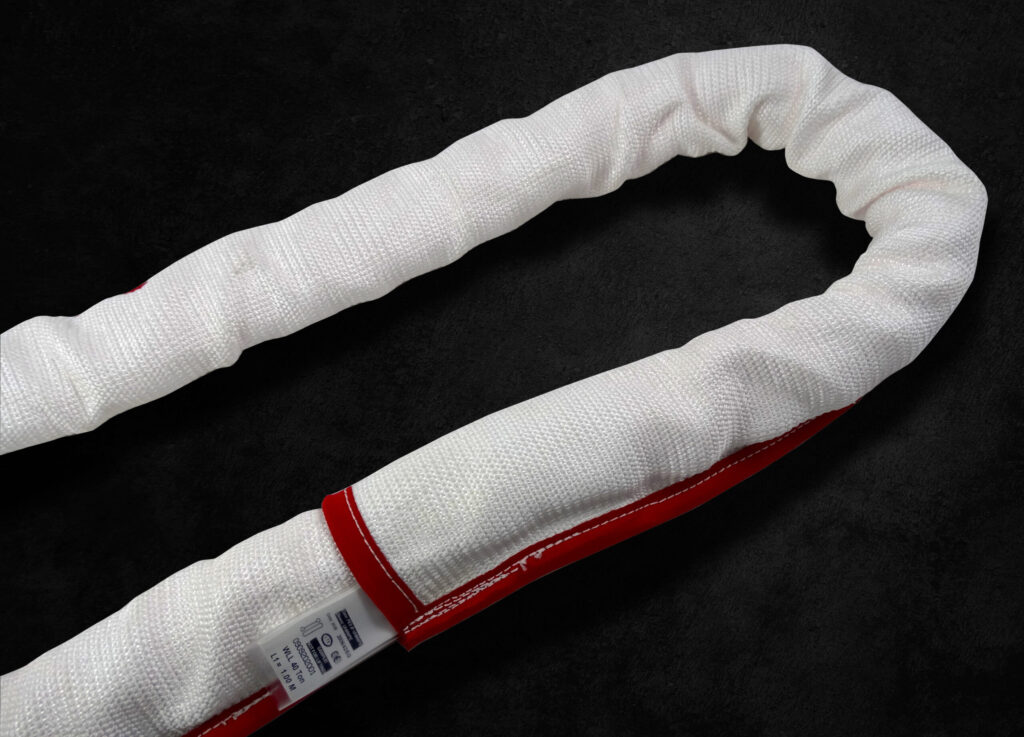 The Extreema® XL jacket is a protective covering that safeguards slings against sharp edges. This durable jacket excels in resisting cuts, punctures, and tears, proving its worth when slings regularly face harsh and abrasive surfaces.
Its primary goal? To prolong the sling's life by shielding its core yarn strands, minimizing damage and reducing the need for frequent repairs or replacements. The Extreema® XL jacket embodies longevity and practicality, offering a robust defense strategy for your lifting operations.
Jacket
Features Comparison
| | Dyneema | Cordura | Polyester | XL/XXL |
| --- | --- | --- | --- | --- |
| Price | €€€ | €€ | € | €€€€ |
| Temp. range (°C) | -180 – +70 (1) | -40 – +100 | -40 – +100 | -180 – +70 (1) |
| Chemical resistance | Excellent (2) | Moderate | Moderate | Excellent (2) |
| Specific gravity | 0,975 | 1,14 | 1,38 | 0,975 |
| Cut resistance (3) | Very Good | Good | Poor | Excellent |
| Puncture resistance (4) | Very Good | Very Good | Poor | Excellent |
| Abrasion Resistance (5) | Good | Excellent | Poor | Very Good |
| Tear resistance (6) | Very Good | Good | Poor | Excellent |
| Production method | Knitted | Knitted | Woven | Woven |
1) Strength decreases at higher temperatures. Max. temp for long exposure is 70 °C. More detailed info on request.
2) Including extensive datasheets. Specific chemicals can be tested on request at yarn supplier.
3) TDM-100 test according to ASTM F-2992-15.
4) Test according to EN388:2016
5) Taber Abraser Test according to ISO5470-1 & ISO105A02.
6) Test according to EN388:2016